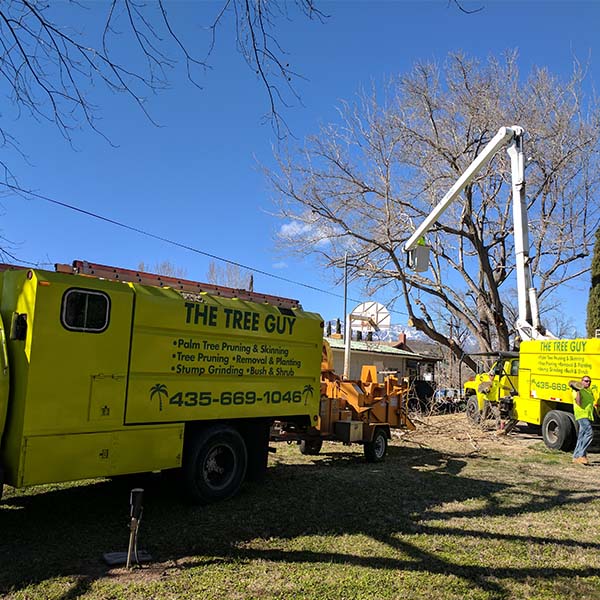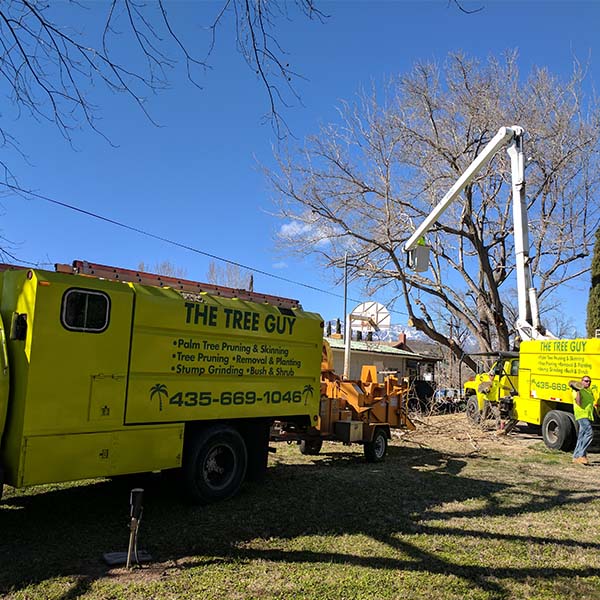 Tree-Related Needs
The Tree Guy -

Tree Service in St George area
As a leading provider of tree care, we take pride in offering the best tree service in St George area. We are dedicated to serving the needs of our customers each and every day. The Tree Guy was started in 2001 with the goal and desire to provide honest quality work to the people at a low price. With over 20 years experience total in the industry The Tree Guy is the right call to make when looking for a tree service.
What we can do
Our Perfect 

Services
Palm Trees
Tall, tropical trees with slender trunks and large, fan-shaped leaves, symbolizing exotic beaches and relaxation.
Tree Removal
Efficient Tree Removal Services: Safely Clearing Trees for Your Convenience and Safety
Tree Pruning
Trimming trees to promote healthy growth, remove dead branches, and enhance their aesthetic appeal.
Stump Removal
Extracting remnants of tree trunks and roots from the ground, eliminating the remains after tree removal.
Tree Inspections
Thorough evaluations ensure healthy trees, detecting risks, diseases, and necessary maintenance for optimal growth.
Tree Planting
Planting trees: an act of hope, replenishing the earth, fostering biodiversity, and combating climate change.
We are partnered with
Dixie Dirt

Worx
As of 2017 we are partnered with Dixie Dirt Worx, a concrete and excavation specialist to ensure we can provide all needs for your yard, from the ground up. Whether it be concrete, or excavation work, read more at our Dixie Dirt Worx Page.
Dixie Dirt Worx is partnered with The Tree Guy and aims to provide all your needs, Including:
Dirt WorkGround Prep and Earthworks

Concrete DrivewaysDurable Elegance: Concrete Driveways

SidewalksPathways of Urban Connectivity

PatiosRelaxing Patio Retreat

TrenchingThe Art of Trenching

Rock wallSolid Cliff of Natural Beauty
Meet the team of expert arborist